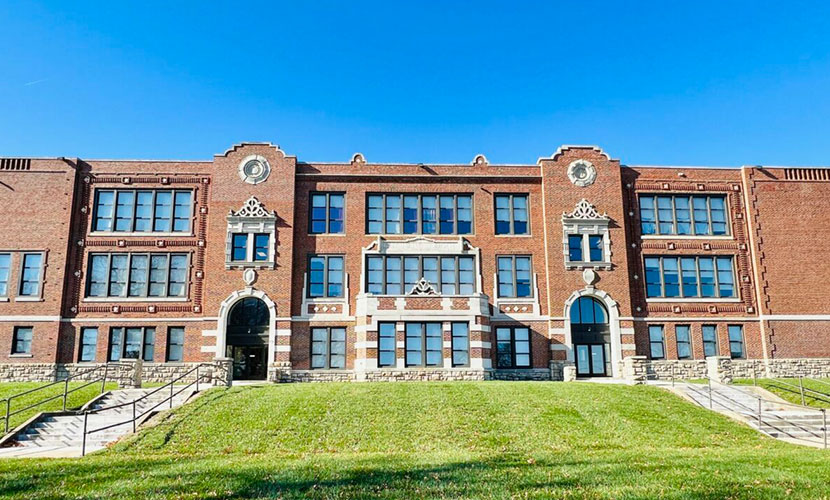 Blenheim School Apartments
(816) 214-5520

2411 E 70th Terrace, Kansas City, MO 64132
Live well at Blenheim School Apartments, an Independent Senior Living community located in Kansas City, Missouri.  Our newly renovated, 67,760 square foot historic school building offers modern amenities exclusively for seniors. Enjoy a relaxing stroll around our beautifully landscaped grounds, host your next gathering in our club house, or join neighbors for movie night in the school auditorium lovingly transformed into a movie theatre/media center.  Contact Blenheim School Apartments today to experience the best in independent senior living in Kansas City.
Amenities
Open Concept Living
Controlled Access & Elevator
Wood Floors & Carpeted Bedrooms
Large Walk-In Closet(s)
Kitchen Island
Dishwasher
Air Conditioning & Heating
Community
On-Site Management & Maintenance
Secure Building Entry
Media Center / Movie Theater
Laundry Facilities
Clubhouse & Lounge
Business & Fitness Centers
Wheelchair Accessible
Gallery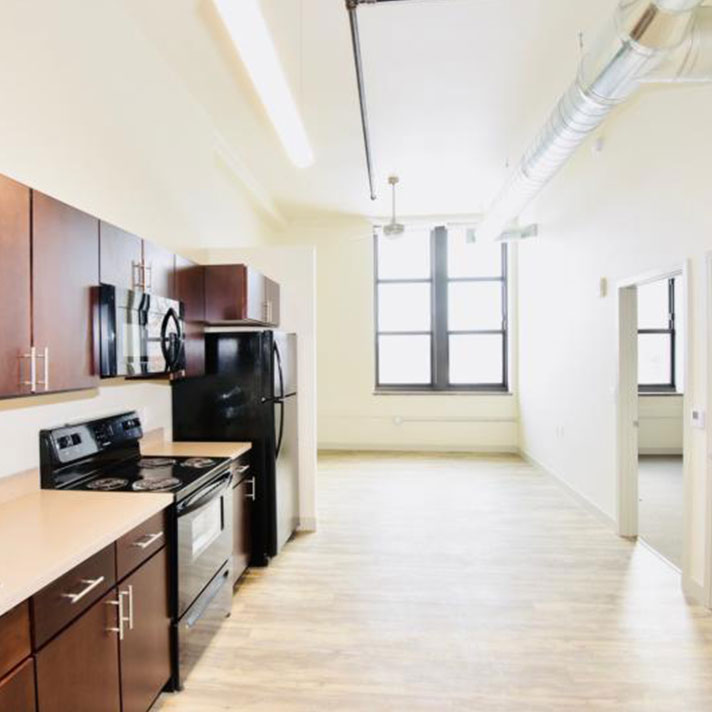 The original Blenheim neighborhood subdivision plat was registered in 1910 by the Phoenix Land and Improvement Company who purchased it from the Troost Avenue Cemetery Company, owner of Forest Hill Cemetery west of the property. The original plat ran from 67th Street to 71st Street, Woodland to Prospect. Immediately to the west of Woodland by the Blenheim park property was the Marlborough trolley car line. The Paseo did not exist in this area at that time but was anticipated to be built. Residential development began almost immediately in the area after 1910 with much advertising.
Blenheim School began construction in 1924 with Charles A. Smith as chief architect, who designed the school in the Moorish Revival style. The school was built in phases over several years, with the first in 1924, then in 1927, 1930 and 1932. The Blenheim School continued educating the youth of the Tri-Blenheim neighborhood until its closure in 2009. This historic three-story brick school building was completely re-imagined and restored as the Blenheim School Apartments in 2018, and is now listed in the National Register of Historic Places.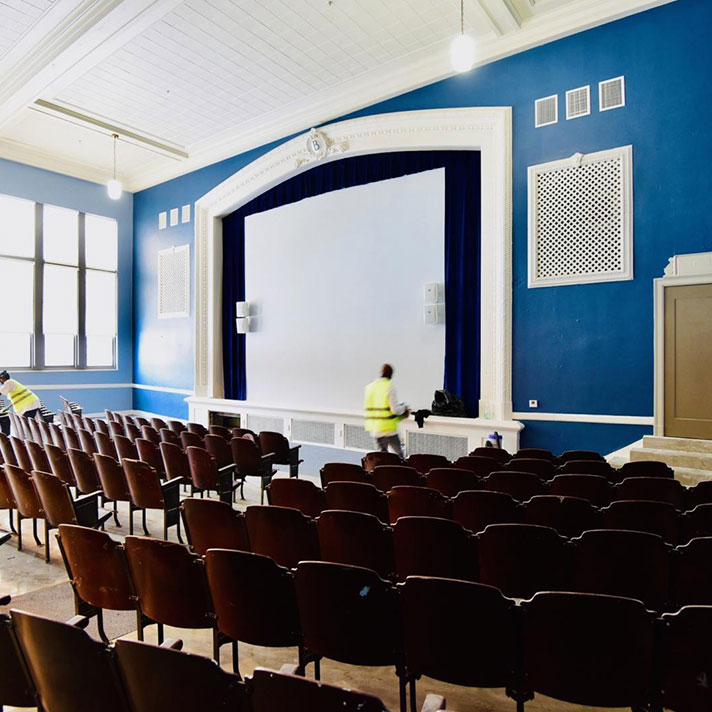 About the Restoration
The Tri-Blenheim neighborhood saw an opportunity to provide its retiring residents a maintenance free lifestyle: adaptive reuse of this historic school building not in use since 2009. Classrooms were converted into 52 apartments, and the building features a large common area, community room with a kitchen, movie theatre and fitness center. Affordable, and available only to seniors (55+), Blenheim School apartments range from simple studios to one and two-bedroom apartments.